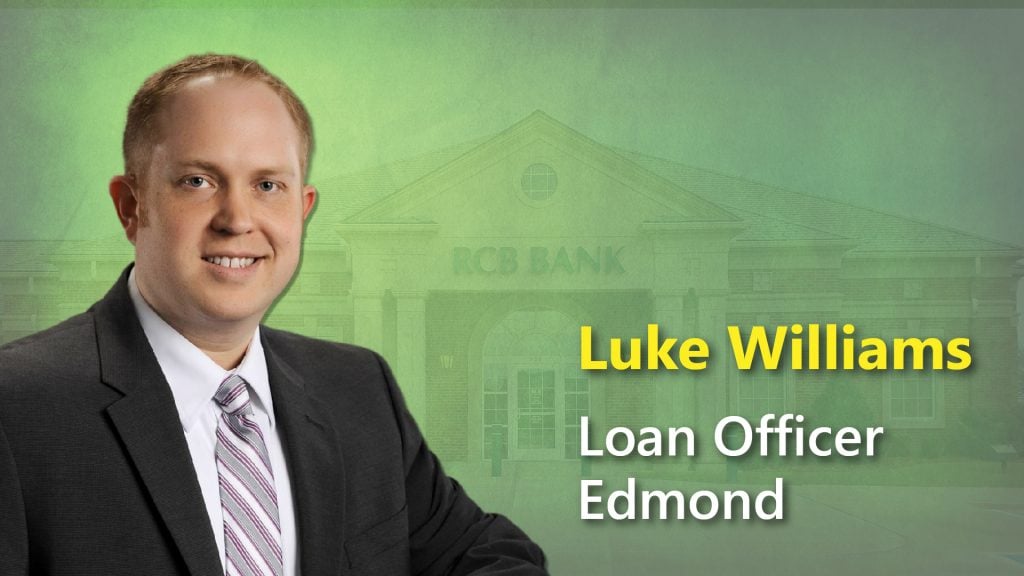 EDMOND, Okla. – RCB Bank welcomes Luke Williams as SVP Loan Officer in Edmond.
Williams has worked in banking for more than two decades in a variety of roles and now specializes in serving the needs of dentists.
"I love working with all types of customers and businesses, but for the past five-plus years, I've helped countless dental professionals with their banking needs," Williams said. "It's an industry I've become very familiar with and understand the challenges and opportunities of, and I look forward to ensuring our customers' needs are met with all that RCB Bank can offer."
Williams was born in Texas and raised in Kansas. He moved to Oklahoma for college, attending Oklahoma Christian University and the University of Central Oklahoma.
Williams said his No. 1 piece of financial advice is "Discipline equals freedom."
He is a longtime supporter and volunteer at the YMCA Council, and he volunteers regularly at his children's schools and various nonprofits, especially those who help foster children and families. Williams also is very involved with the worship and youth ministries at Heritage Church of Christ in Edmond.
"I have a passion for families – of course my own family, but developing strong family units is vital to the success of our communities, and providing family for those who don't have it is such a big need right now," Williams said.
When not working, you can find Williams working in his church, coaching youth sports, hanging out with family and friends, playing games, riding bikes and hiking mountains – which he says "is not as easy as it sounds."
Williams spent years as a health and fitness coach and was a certified Insanity (workout program) instructor. He and his wife Lacy, who is a USA Today best-selling author, have four children and two puppies, Junior and Ace.
RCB Bank is a $4.1 billion community bank with 65 locations in 36 cities across Oklahoma and Kansas. Founded in 1936, RCB Bank is committed to serving its communities with conservative banking practices and progressive banking products. Learn more at RCBbank.com or give us a call at 855.226.5722. Member FDIC, Equal Housing Lender, NMLS #798151.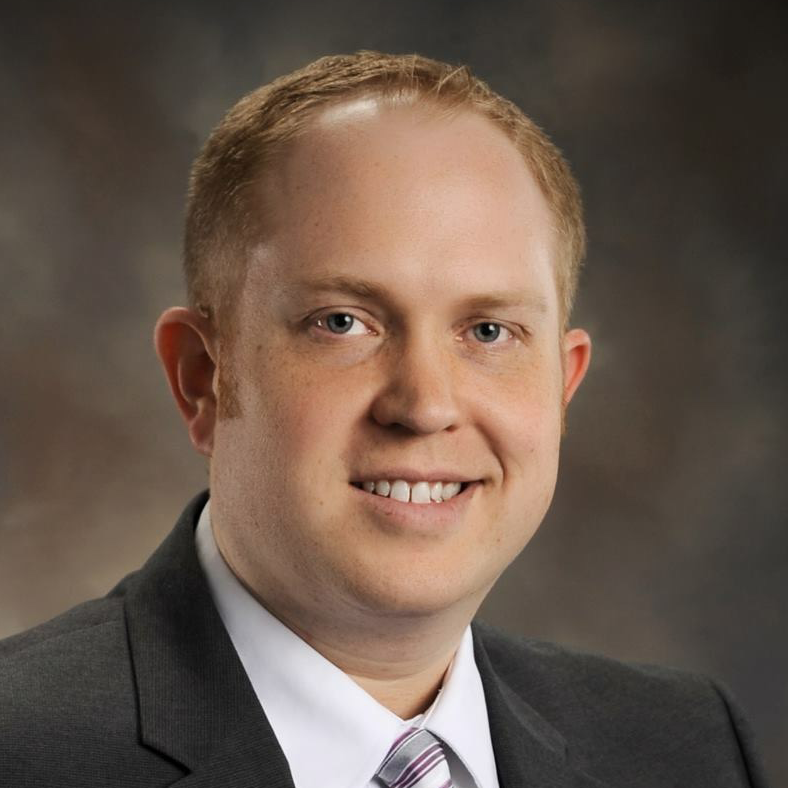 Luke Williams
Loan Officer
855 W. Covell Rd.
Edmond, OK 73003
NMLS#

2394785

---

Office:

405.608.5262

---