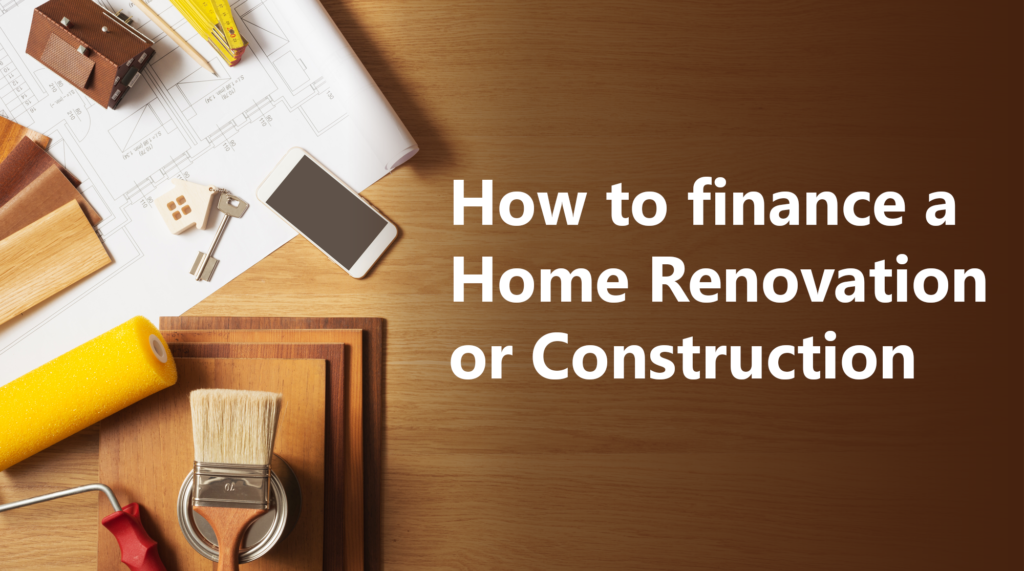 Do you want to renovate a home after buying? Are you considering building a new home? In these situations and many others, you will need a construction loan before you start a traditional mortgage. Depending on your situation, different loans are required.
Construction to permanent
With a construction to permanent loan the lender releases money to the builder as phases of the construction are completed.
Upside: Once the build is complete, the loan converts to a standard 15 or 30-year mortgage.
Downside: You have to lock in the interest rate at the beginning of the process. It can take a year or more to build a home and interest rates could be lower by the time you actually move in.
Construction only
Another way to finance the construction of your home is with a stand-alone construction loan. With this loan type, the homeowner take two loans. The first loan finances the construction of the home and the second refinances the construction loan into a long-term mortgage.
Downside: Since you obtain two separate loans, you pay two sets of closing costs and go through multiple loans applications and closings.
Upside: If you want to shop around for mortgage options instead of being locked into one lender's options, you can secure a lower interest rate.
Renovation construction loans
These loans are available to people who want to do a renovation, but do not have the money to finance it themselves. You have many options to pay for home improvements, including personal loans, lines of credit or government insured loans.
Upside: Renovations can increase the value of your home or reduce your costs in the long-term. Bathrooms, new insulation, kitchens and finishing basements all add value to a home.
Downside: The improvement in home value may not justify the cost of renovations. There is also a chance renovations will cost more or take longer than you expected.
We are to here to help, even if you are not an RCB Bank customer. Connect with a local RCB Bank lender to get answers to your lending questions.
Opinions expressed above are the personal opinions of the author and meant for generic illustration purposes only. With approved credit. Some restrictions apply. RCB Bank is an Equal Housing Lender and member FDIC. RCB Bank NMLS #798151.