The Bank will be closed on Monday, October 9th for the federal holiday Columbus Day & Indigenous People's Day. Click
here
for a list of all holiday closings.
We'll treat and operate your land and assets with our utmost care while providing sustainability, peace of mind and fair return on value.
Let us help:
We will manage the day-to-day operations of your land with a focus on profitability and sustainability to meet your goals.
Lease Negotiation
We negotiate fair market leases (whether cash rent or share crop) annually to ensure we meet current economic conditions for both the landlord and operators.  We believe a good working relationship with farm operators is essential for the long term care of agricultural properties.  Wind lease negotiation requires planning and expertise to protect you and your land while maximizing your revenue. We also believe recreational and mineral leases can add significant income to a landowner's bottom line and we provide years' worth of experience negotiating these types of leases.
Commodity Marketing
Our chief commodity marketer is a registered Commodity Trading Advisor with over 25 years direct experience in commodity marketing advisory capacity and over 40 years in farming and ranching.  We follow a cash grain marketing strategy with a 40 plus year track record which is considered by many to be the most effective on the market.  Hedging and risk management programs can be developed for both cattle and grain commodities when desired.
Best Crop Practices
A crop plan is developed annually outlining cropping expectations.  Multiple field visits are conducted throughout the year and more specifically the growing season to ensure that the crop plan is fulfilled to the best of everyone's abilities.
Asset Value Protection
Our field visits to the properties are designed to monitor conditions of the property and improvements to ensure they are continually maintained and do not fall into disrepair that will negatively affect property values.  We will provide suggestions from time to time for property improvements that have fair cost benefits.
Financial Monitoring
A cropping plan is developed each year along with a financial budget of the owner's expected costs.  End of year analysis is conducted showing accrual and cash returns and a report of Income and Expenses is shared annually for the owner's tax purposes.
Profit Distribution
Many times in succession and trust planning there are multiple beneficiaries of the income and profits.  We provide those distributions to the individuals and account for them individually and for the whole.
Real Estate Brokerage Services
Our farm managers are land professionals and understand the land markets for all types of agricultural and recreational markets. Some are even licensed real estate agents in the states where they work. Whether a client wishes to sell a property or buy one to add to their portfolio, we can provide the knowledge and professionalism required.
Succession and Estate Planning
RCB Bank employs an entire team dedicated to serving clients who wish to retain their legacy for generations.  We have many professionals that can assist with your legal team to design the right fit for your goals and objectives.
Trust Services
Many clients place their property holdings into trust for the benefit of future generations or to benefit charity groups which sometimes require third party trustees.  RCB Bank's team includes a team of trust officers to oversee trusts and act as fiduciaries on the trust's behalf.
Meet Our Land Professionals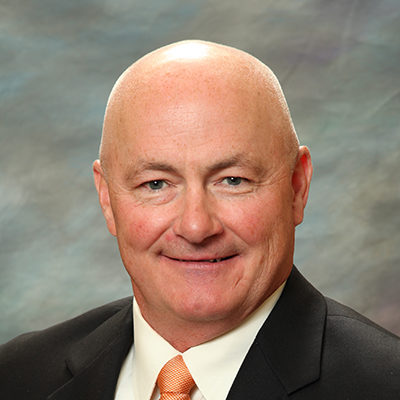 Brock Thurman

AFM, CTA
Sr. Land Manager
1223 E. Highland Ave.
Ponca City, OK 74601
More Farm & Ranch Management Services
Oil & gas management
Real estate service
Request a free land assessment at no obligation.