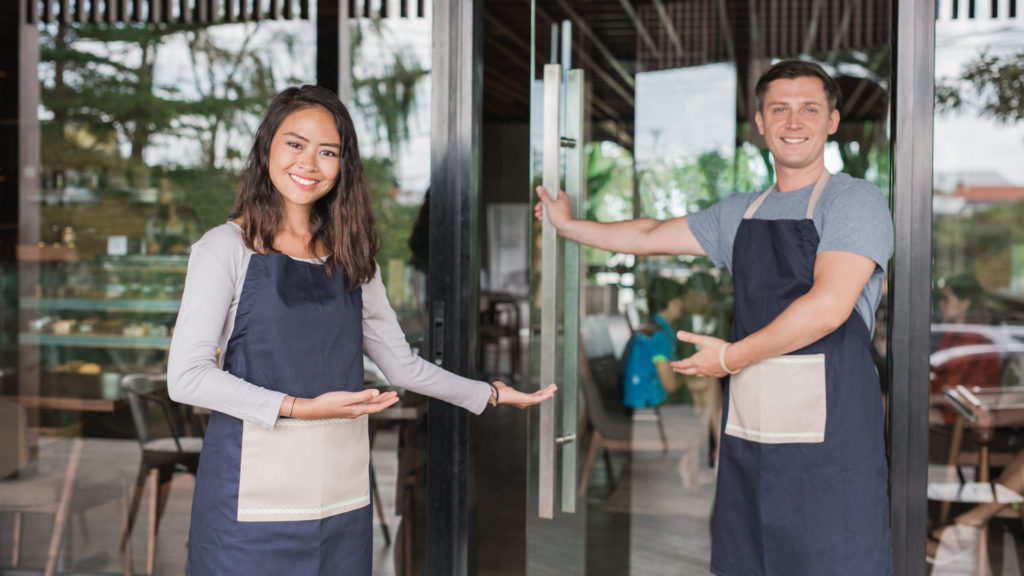 When I think of small town local businesses, I'm reminded of Mayberry from The Andy Griffith Show. In Mayberry, everyone is treated like family. Life was slower and townsfolk looked after one another with genuine care.
Things are little bit different now, but even in our fast-paced modern world, the spirit of Mayberry can still exist at your business. It begins by cutting down on the time you spend away from your customers.
Skip your daily trip to the bank.
Seriously.
Ask your bank about Remote Deposit Capture (RDC)*, which lets you process and deposit checks from your customers into your bank account without leaving the office.
Let's look at two business owners. Are you business owner A or B?
Business owner A: You collect checks. Fill out a deposit slip, adding up your total once, twice and however many times until it balances. You leave your shop and drive to the bank. You wait in line to make your deposit. Then, you head back to the shop; maybe run an errand on the way.
Business owner B: You don't have time to run the bank every day, so your checks pile up in a drawer until you make your weekly trip. Did you know the longer a check sits un-deposited, the higher risk it may bounce?
Streamline cash flow and save money.
Both business owners can improve efficiency with the convenience of RDC.  Plus, they can keep their cash flow going by adding funds to their accounts quicker.
Did I mention you can save money and possibly a lot?
If you want to see just how much, check out the RDC Business Value Calculator, available at remotedepositcapture.com. Enter in a few details and you can see your personal cost savings for mileage, labor and productivity by using RDC.
Miles cost money. If your bank is just one mile from your business, that is two miles a day round trip, 10 miles per week. That's 520 miles a year; and with the standard mileage rate at 54.5 cents, you're spending nearly $283 a year traveling to the bank. How far are you from your bank?
Time is money. If an employee makes $10 an hour and they spend half an hour a day processing your payments, you're paying roughly $1,300 in wages for trips to the bank each year.
Things have changed since Opie walked the streets of Mayberry, but one thing remains the same – the value of quality customer service.
RDC lets you focus on building relationships with your customers by spending less time managing your daily finances.
Ask your banker for details.
Our business services representatives are happy to answer your questions, even if you are not an RCB Bank customer. Connect with a business services representative in your area.
* See your Business Services Rep for more details. Funds may not be available for immediate withdrawal.
Opinions expressed above are the personal opinions of the author and meant for generic illustration purposes only. Member FDIC.