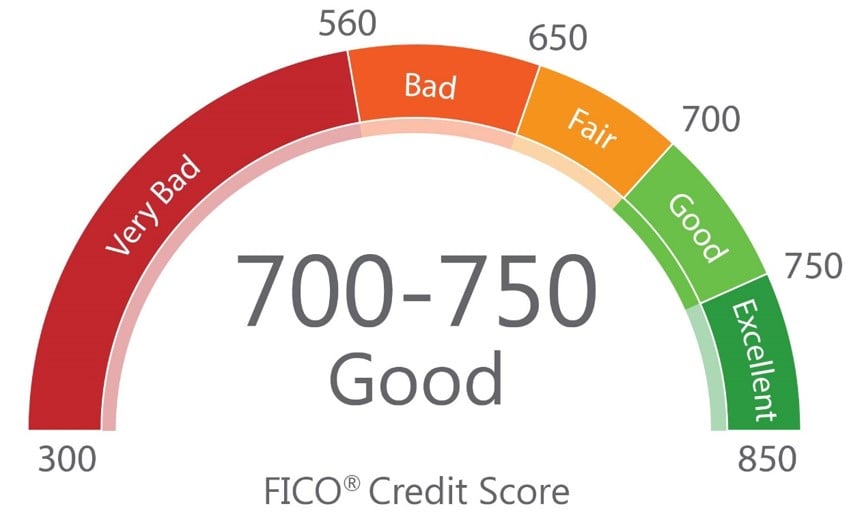 Aspiring homeowners are no strangers to the challenges of securing mortgage approval, and in this quest, one often-overlooked factor emerges as a crucial element —the elusive credit score.
In the world of real estate, where dreams of owning a home come with a price tag, understanding the connection between credit scores and mortgage approval rates can be a game-changer. Your credit score is not only a number representation; it has the ability to significantly impact your ability to get a mortgage and become a homeowner.
Your credit score is more than just a score—it's a passport to your homeownership journey. There is a direct link between higher credit scores and the likelihood of having that mortgage application stamped with approval.
The industry has long acknowledged credit scores as an essential metric of financial trustworthiness. Yet, what many may not realize is the extent to which lenders rely on this three-digit number to gauge an individual's financial habits and risk potential.
Digging into the intricacies, it becomes apparent that a higher credit score not only secures better interest rates but significantly boosts the odds of getting that coveted nod from lenders. In a landscape where competition for mortgage approvals is fierce, understanding the nuances of credit scores becomes a strategic advantage.
What does this mean for the average home seeker? It's a call to action, urging individuals to be proactive in cultivating a credit profile that appeals to lenders. Timely bill payments, debt reduction, and vigilant credit report monitoring are highlighted as key steps in this journey towards creditworthiness.
Schedule an appointment with an RCB Bank Mortgage representative today for more information while you search for your dream home. You can also take advantage of RCB Bank's Loan Promotion to Save $500 by December 31, 2023. Click Save500 today!
Opinions expressed above are the personal opinions of the author and meant for generic illustration purposes only. Offer available for most purchases and refinances. With approved credit on RCB Bank Mortgage secondary market loans locked between October 1, 2023 and December 31, 2023. Must meet minimum loan and program underwriting requirements. Lender credit must be used toward borrower closing costs. Not redeemable for cash or down payment funds. This offer is not valid with any other RCB Bank Mortgage incentives, promotions or discounts. OHFA Bond and 5/5 ARM products are not eligible for promotional credit. This offer is subject to change or terminate without notice. Other loan terms and restrictions apply. RCB Bank is an Equal Housing Lender. NMLS #798151 and Member FDIC
Sources: Brennan, C. (2020, April 20). How your credit score affects your mortgage rates. Forbes. https://www.forbes.com/advisor/mortgages/how-your-credit-score-affects-your-mortgage-rates/
Nerdwallet. (2020, September 15). How credit score affects your mortgage rate. NerdWallet. https://www.nerdwallet.com/article/mortgages/credit-score-affects-mortgage-rate