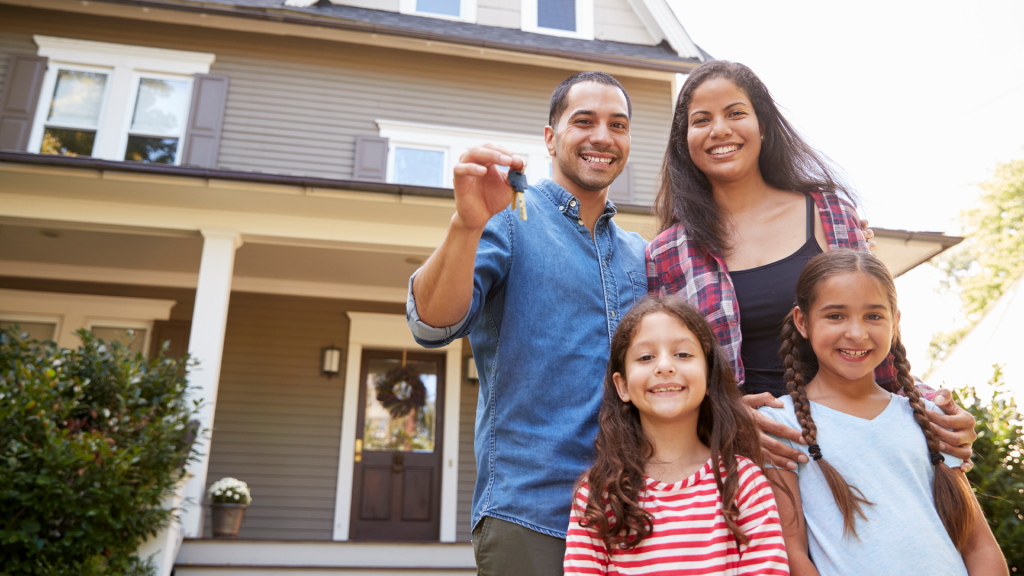 You don't have to be an expert to buy a home. But it does help to be prepared, especially as the housing market continues to boom. If you don't even know where to start, here are some tips to put you on the path to homeownership.
Find Out How Much You Can Borrow
It may be tempting to start looking at houses right away, even if you're just browsing. But getting prequalified for a mortgage will let you know exactly how much you can afford to borrow. Finding the right mortgage lender can make the entire process that much easier. If you apply for prequalification and later decide you're not ready to buy a house in your desired price range, it's better to learn that before you start shopping for houses.
Keep "Hidden" Costs in Mind
Sure, you'll know how much the houses cost based on their listing price. But what about insurance, property taxes, closing costs, moving expenses and HOA fees (if applicable)? Knowing about these costs before you start looking at houses can prevent a surprise you weren't counting on and could sully the joy of buying your home. Ask your mortgage lender about the costs that come during the mortgage process.
Have Your Financial Records Ready
Your mortgage lender will thoroughly examine your finances to ensure you qualify for a loan. You'll need paystubs, tax records, bank account statements and child support/alimony documentation, if applicable. Before you buy, make sure you have those documents ready so you won't have to track them down later.
How Long Does it Take?
In pretty much all instances, finding and buying a house isn't something that can be done in one day. It took an average of 51 days to close a mortgage in 2021, according to ICE Mortgage Technology. That doesn't mean all mortgages take that long to close. But this will give you an idea of how long the process can take. So while there is no set-in-stone time of how long it takes to get a mortgage, the sooner you start the process, the better off you'll be.
Down-Payment Options
Conventional wisdom says to aim for a 20% down payment on your mortgage. But saving money for a down payment on your dream home can be downright daunting and likely impossible on an average salary. The down payment is the upfront cash you pay toward the home purchase. Lenders offer a variety of mortgages with different down payment requirements. You can even buy with no down payment in some instances. Explore your options with your mortgage lender to decide how much you'll need to save for a down payment.
There are a lot of things to know before buying a house. Remember, the more you educate yourself about the process, the more likely you'll have the confidence to buy the house you want at a price you can afford.
Lenders at RCB Bank are happy to help answer questions even if you are not a customer. Give us a call or visit our online Mortgage Center.
Opinions expressed above are the personal opinions of RCB Bank personnel and meant for generic illustration purposes only. With approved credit. For specific questions regarding your personal lending needs, please call RCB Bank at 855-BANK-RCB. Some restrictions apply. RCB Bank is an Equal Housing Lender and member FDIC. RCB Bank NMLS #798151.