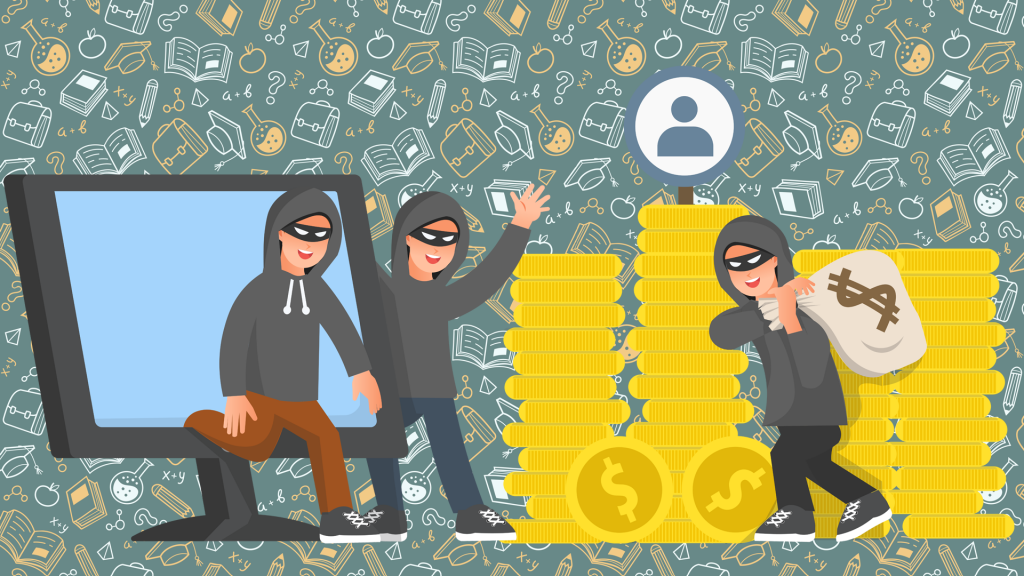 As students head back to school and college, fraudsters are eagerly waiting – not only for the students, but for their parents and relatives as well.
But college students are especially susceptible to being a target. According to the Federal Trade Commission (FTC), people aged 20 to 30 lose money to fraud more frequently than older consumers.
Here are some common back-to-school type scams for which to be on the lookout:
High school diploma scam
Scammers will prey on those who are seeking their high school diploma.
If you have to pay for your diploma, it is a scam. You may need to pay for classes to earn your diploma, but once you earn it, you don't have to pay for the diploma itself.
They claim they're from the federal government. Educational programs are affiliated with state governments, not the federal government.
You can earn the diploma quickly. If there are no tests or classes involved, it is a scam.
Student tax scam
If you receive a text, email or call from the IRS claiming that you did not pay your student tax, this is a scam. The IRS always reaches out through mail first and will never demand payment through a wire transfer. If you are threatened with imprisonment, this also is a sign it is a scam.
Scholarship scams
Fraudsters know that education costs money and have many scholarship scams designed to get your money.
Never pay to apply for government student loans or financial aid. If you have to pay, it is a scam.
Also, you should never pay for a scholarship. If you are asked to pay fees in order to receive a scholarship, it is a scam.
If an organization guarantees you will get a scholarship, it most likely is a scam. No organization can absolutely guarantee a scholarship will be awarded to certain students.
Fake check scams
Scammers will target students who are looking to make money. According to the FTC, the scams that target students often involve jobs that could be done on the side — like being a mystery shopper, advertising with a car wrap or working as a part-time assistant or dog walker for someone pretending to be your professor. These scams all involve someone sending you a check, asking you to deposit it, sending some of the money to someone else, and keeping the rest as payment.
However, those "jobs" are all fake, and the check will bounce – and when it does, and the bank realizes the check was fake, it will want that money back.
Remember, as with all scams – just like the ones mentioned above – if it sounds too good to be true, it probably is.
If you spot a scam, report it to the FTC at http://ftc.gov/complaint.
Opinions expressed above are the personal opinions of the author and meant for generic illustration purposes only. RCB Bank, Member FDIC.
Sources:
https://www.ftc.gov/news-events/data-visualizations/data-spotlight/2019/10/not-what-you-think-millennials-fraud
https://consumer.ftc.gov/consumer-alerts/2022/03/college-students-we-want-hear-you