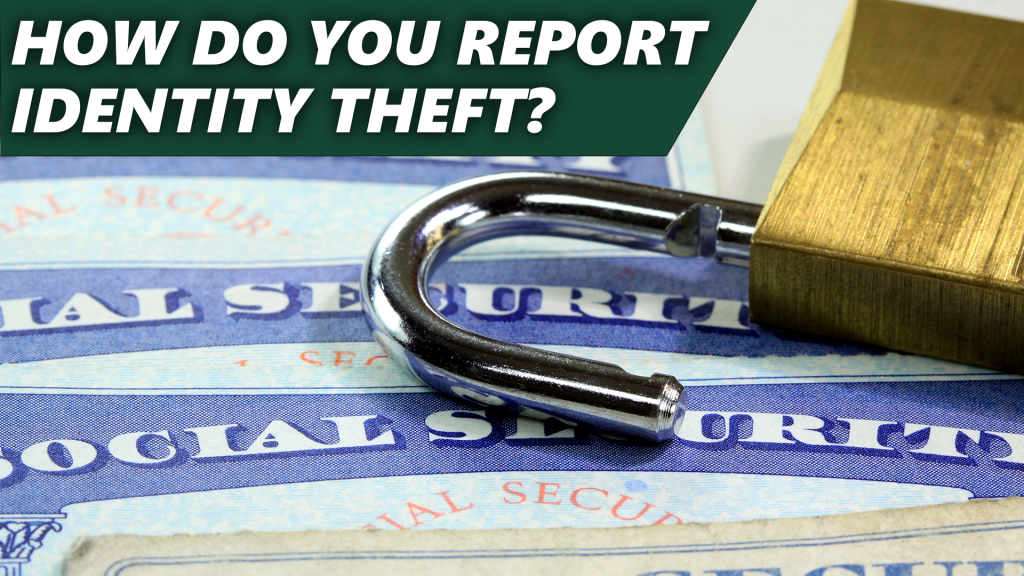 By now, most people are aware of identity theft, and the importance of keeping your personal information away from those who intend to do harm with it. Many people might even know someone who has been the victim of identity theft, and the ordeal that came with it.
But what should you do if you discover your identity has been compromised? Or, what if you're not sure, but think someone has gained access to your personal information? Acting quickly is key to avoiding damage to your credit status and avoiding your own personal nightmare.
Fortunately, there are options to help you in the event this happens. You can report identity (ID) theft to the Federal Trade Commission (FTC) online at IdentityTheft.gov or by phone at 1-877-438-4338.
The FTC says that if you report online, you will receive an ID theft report, which will help you prove to businesses that someone stole your identity. You will also get a recovery plan to assist you in fixing problems brought on by identity theft.
The Consumer Financial Protection Bureau (CFPB) says you can place a fraud alert or security freeze on your credit report by contacting the nationwide credit reporting companies: Equifax, Experian and TransUnion. The CFPB adds that when you place a fraud alert at one of those companies, it must notify the others.
Avoiding identity theft in the first place is obviously the goal, and something everyone needs to take seriously. However, if you do find yourself a victim, keep in mind that there are procedures in place to help you.
For more detailed information on how to report identity theft, visit the links below.
Opinions expressed above are the personal opinions of the author and meant for generic illustration purposes only. RCB Bank, Member FDIC.
Sources:
https://www.usa.gov/identity-theft
https://www.consumerfinance.gov/ask-cfpb/what-do-i-do-if-i-think-i-have-been-a-victim-of-identity-theft-en-31/