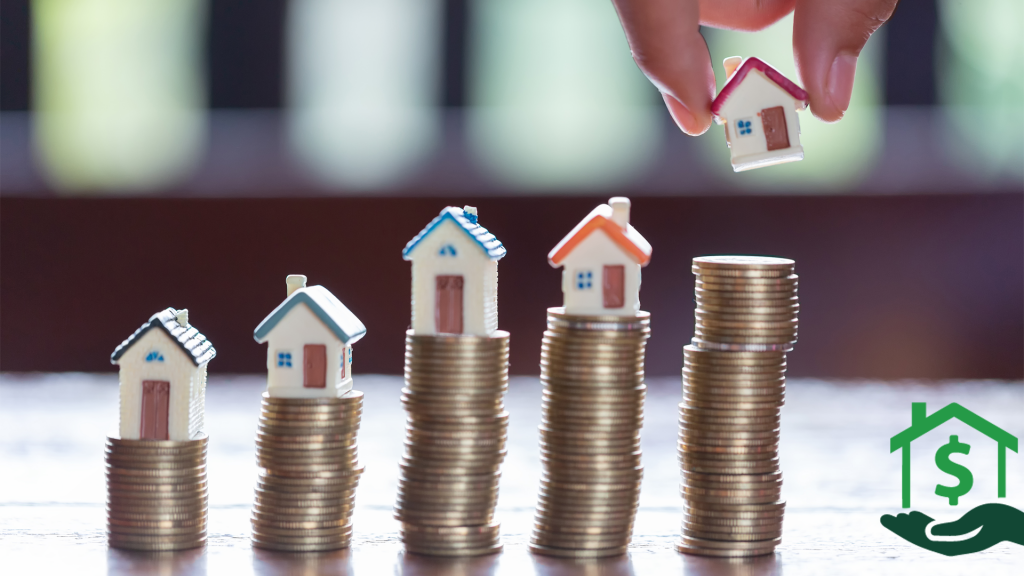 How to Take Advantage of the Equity in Your Home
The equity in your house is one of the most valuable tools you have as a homeowner. It can increase over time, and it can be used to access money in the form of a loan or a line of credit that can pay for big expenses like renovating your home or the consolidation of high-interest debt.
So just what is home equity? It is your home's market value, minus the amount you owe on it. This is why it usually increases over time – as you pay off your mortgage, you're subtracting less against the home's market value. Also, if your home increases in value, your equity rises as well. However, the opposite is true as well – if your home decreases in value, your equity may drop if it decreases more than what you're paying on the mortgage.
Differences Between a Loan and a HELOC
A home equity loan gives you a lump sum of money up front, and you make payments over the life of the loan at a fixed interest rate to pay it off.
A home equity line of credit (HELOC) is similar to a credit card – you establish a line of credit, with your home as collateral – and you use the credit when you need it. You pay interest only on the money you use, and you can also continue to use the funds as you repay them. These rates are typically adjustable.
How to Build Home Equity
You can make additional payments to the principal of your mortgage to build equity faster.
Appreciation of your home also will increase the equity over time. The increase in value of your home over time is not guaranteed, but has been typical over the most recent history of the real estate market in the United States.
Also, if you make home improvements, that may increase your home's value, which in turn would increase your equity. Not all home improvements are the same, however, so be sure to research to find out which one would add the most value to your home.
Benefits of Using Home Equity
The Tax Cuts and Jobs Act of 2017 lets homeowners deduct the interest on home equity loans or lines of credit if the money is used to "buy, build, or substantially improve the taxpayer's home that secures the loan."
Also, because you're borrowing against your home, it would be a secure loan or line of credit. Typically loans secured by homes have lower interest rates than other loan options.
Drawbacks of Using Home Equity
Remember that your home secures the amount that you borrow through a home equity loan or line of credit. If you don't pay your debt, the lender may be able to force you to sell your home to satisfy the debt. Also, some lenders may charge fees, so be sure to look to see if the fees are what you would consider excessive.
Also, if you sell your home using a real estate agent, there are fees associated with the sale transaction from the real estate agency, title company, and more. These costs can be as much as 10% of the value of the home. If you max out your equity and owe more than 90% or so on your home, you may not have enough equity to sell your property after accounting for the fees.
If you're interested, ask more questions to seek out answers
Ask all the lenders you interview to explain the loan plans available to you. If you don't understand any loan terms and conditions, ask questions. They could mean higher costs. Knowing just the amount of the monthly payment or the interest rate is not enough. Pay close attention to fees, including the application or loan processing fee, origination or underwriting fee, lender or funding fee, appraisal fee, document preparation and recording fees, and broker fees; these may be quoted as points, origination fees, or interest rate add-on. If points and other fees are added to your loan amount, you'll pay more to finance them.
Lenders at RCB Bank are happy to help answer questions even if you are not a customer. Give us a call or visit our online Mortgage Center.
Opinions expressed above are the personal opinions of RCB Bank personnel and meant for generic illustration purposes only. With approved credit. For specific questions regarding your personal lending needs, please call RCB Bank at 855-BANK-RCB. Some restrictions apply.  RCB Bank is an Equal Housing Lender and member FDIC. RCB Bank NMLS #798151.