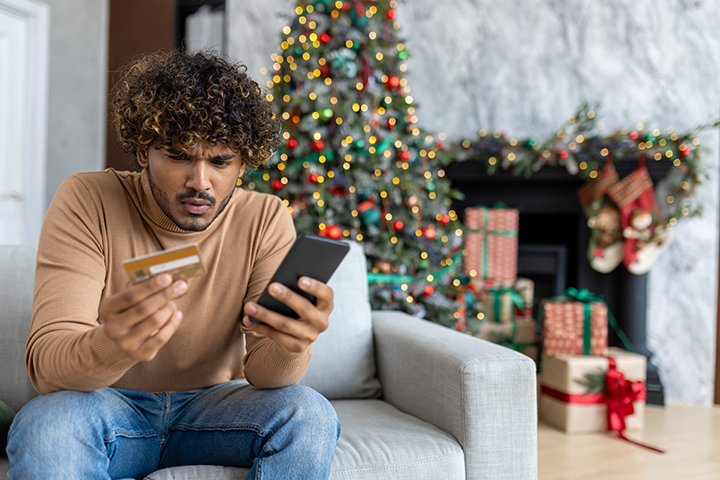 During the holiday season, online shopping has become an essential element of the holiday experience. Still, even though online markets are convenient, you should be careful when using them. Here are some helpful hints for having a pleasant online buying experience and avoiding scams:
Track Your Packages: Whenever you make a purchase online, make sure to get a tracking number. This not only confirms the shipping but also permits tracking throughout the whole delivery process, providing greater transparency.
Verify Buyers and Sellers: Make verifying the authenticity of the people you interact with online a top priority. Be sure to check the feedback ratings on any online marketplaces or auction platforms you use and stay away from sellers that have poor or no ratings at all.
Beware of Unusual Payment Requests: Be wary of sellers who require payment exclusively through gift cards or wire transfers. This is a red flag and you should steer clear of such dealers. Such requests can be red flags for potential scams, allowing criminals to swiftly access illicit funds.
Too Good to Be True Deals: When you come across deals that look too good to be true, you should proceed with extreme care. Con artists frequently use alluring deals to trick consumers into falling for their schemes by capitalizing on their desire for holiday discounts. Exercise caution when encountering deals that seem too good to be true.
Monitor Financial Statements: You should keep an eye on your bank and credit card statements on a regular basis, especially after making purchases online and in the weeks immediately following the holiday season. Utilize mobile apps for convenient and prompt account monitoring. Like RCB Bank's convenient  BankAnywhere options!
Guard Personal Information: Under no circumstances should you reveal sensitive information such as your date of birth or your Social Security number to unknown parties. The protection of personal data is of the utmost importance in the fight against identity theft. Protecting personal data is paramount in preventing identity theft.
Steer Clear of Suspicious Emails and Links: Avoid downloading suspicious attachments from unwanted emails and refrain from clicking on links in those communications. There is a possibility that you are falling victim to a con that is intended to steal your identity. Always use caution and be sure the information or message you get is legitimate.
If, unfortunately, you fall prey to a holiday scam, take immediate action. Contact RCB Bank at 877.361.0814, inform local law enforcement, and file a complaint with the IC3 at ic3.gov. Vigilance and proactive measures are the keys to a secure online shopping experience this holiday season.
Terms, qualifications and fees may apply. Full details at rcbbank.bank/BankAnywhere. Opinions expressed above are the personal opinions of the author and meant for generic illustration purposes only. RCB Bank, Member FDIC.
Sources: DiNardi, G. (2023, November 7). How to avoid Black Friday & Cyber Monday Scams (2023). RSS. https://www.aura.com/learn/black-friday-cyber-monday-scams
 Leonhardt, M. (2020, November 23). 10 ways to protect yourself against scams during Black Friday and cyber-Monday. CNBC. https://www.cnbc.com/2019/11/24/ways-to-protect-against-black-friday-and-cyber-monday-scams