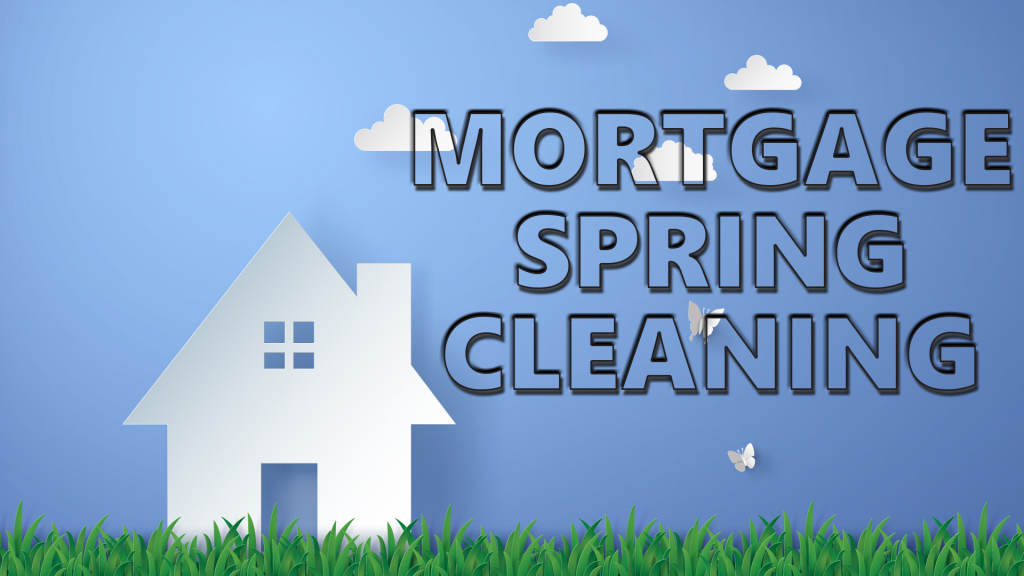 Spring traditionally is a time of regrowth, new life and budding. You may get the itch to deep clean and organize your house.
And while you're at it, you should consider a "spring cleaning" of your mortgage as well. These tips could lead to saving money, so take the time to look to see if any of these situations apply to you.
Private Mortgage Insurance
Private Mortgage Insurance, known as PMI, is required on some loans. If you started your loan with PMI, it will fall off once you reached the date when the principal balance of your mortgage is scheduled to fall to 78 percent of the original value of your home. This date should have been given to you in writing on a PMI disclosure form when you received your mortgage. If you can't find the disclosure form, contact your servicer. Also, if your home has increased in value since you purchased it, your Loan to Value (LTV) ratio may be at a point to discontinue your PMI early. You can request this from your lender and they would determine with an updated evaluation of your home with an appraisal. Discontinuing your PMI can free up some extra money each month if this applies to you.
Insurance
Check to see if your homeowner's insurance policy has risen, and shop around for a lower rate. Getting a quote costs no money. Are you bundling your home and auto policies? Most insurance carriers offer a discount for bundling policies. It's a good idea to get quotes to see if there's savings of which you weren't aware. Also check to see if your agent might have you over-insured. Lowering your policy to what you only need vs. more than you need could lower your cost as well.
Tax refund
If you receive a tax refund, consider using it as an additional payment toward the principal of your mortgage. Making one additional monthly payment a year can shave up to four years off your mortgage!
Refinancing
Now is a good time to think about refinancing your home. If you've owned your home for awhile and don't plan on moving anytime soon, refinancing likely will save you a significant amount of money. In some cases, refinancing to a 15-year mortgage will make more sense.
Lenders at RCB Bank are happy to help answer questions even if you are not a customer. Give us a call or visit our online Mortgage Center.
Opinions expressed above are the personal opinions of RCB Bank personnel and meant for generic illustration purposes only. With approved credit. For specific questions regarding your personal lending needs, please call RCB Bank at 855-BANK-RCB. Some restrictions apply. RCB Bank is an Equal Housing Lender and member FDIC. RCB Bank NMLS #798151.
Source:
https://www.consumerfinance.gov/ask-cfpb/when-can-i-remove-private-mortgage-insurance-pmi-from-my-loan-en-202/