RCB Bank Visa® Debit Card
Safe & smart way to pay online.
For just about everything.
For all your online spending today, rely on Visa® Debit.
It's simple and safe to use your RCB Bank Visa® Debit Card for the purchases you make online and the bills you pay digitally. Make it your go-to card for things like: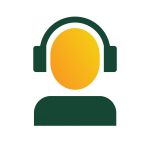 Pay for subscriptions such as music, movies and TV streaming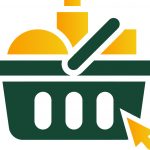 Skip the supermarket and do your grocery shopping online with debit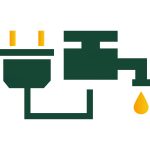 It's simple to pay utility bills online, from water to electric
No worries – your purchases are always protected*.
Peace of mind is built right in with Visa's security technology including Continuous Fraud Monitoring, Transaction Alerts and Data Encryption. Plus with Visa's Zero Liability Policy* you won't be held responsible for unauthorized purchases, guaranteed.

* Visa's Zero Liability Policy does not apply to certain commercial card and anonymous prepaid card transactions or transactions not processed by Visa. Cardholders must use care in protecting their card and notify their issuing financial institution immediately of any unauthorized use. Contact your Issuer for more detail.