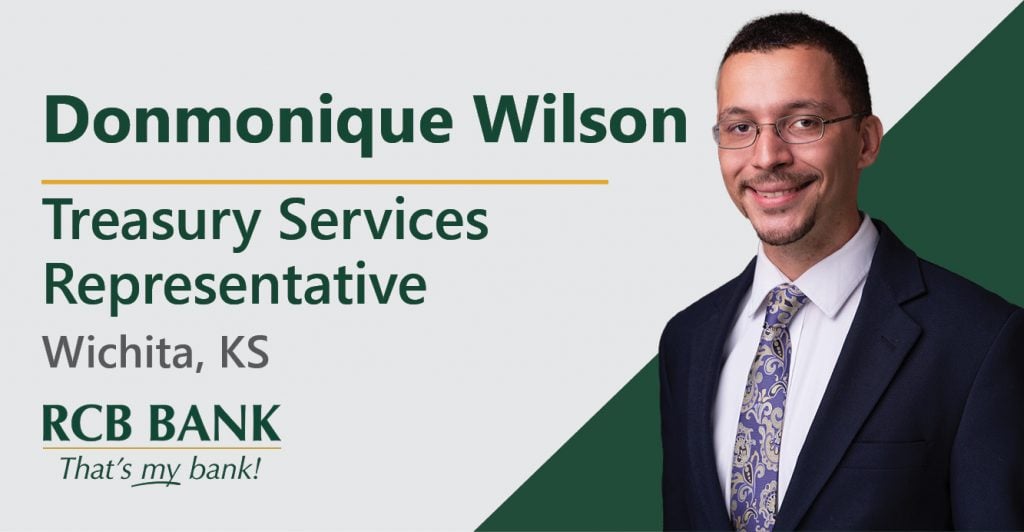 Wichita, KS – RCB Bank is delighted to announce the appointment of Donmonique Wilson as the new Treasury Services Representative. With his wealth of experience in the banking industry and dedication to exceptional customer service, Wilson is poised to make a significant impact in his new role.
In his new position as Treasury Services Representative, Wilson is excited to leverage his knowledge and experience to deploy creative and valuable solutions for his clients, particularly in addressing their information, security, and cashflow cycle needs. His goal is to ensure that clients receive comprehensive support, enabling them to thrive in an ever-changing business landscape.
Donmonique Wilson, widely known as Don, has been an integral part of the RCB Bank team since November 2016. Beginning his journey as a Teller, he quickly progressed through various positions, including CSR/Lead Teller, Assistant Retail Coordinator, and Loan Admin Assistant. Throughout his tenure, Wilson has consistently demonstrated unwavering commitment to his customers and a strong work ethic, which has earned him the respect and trust of colleagues and clients alike.
Wilson's decision to pursue a career in banking was fueled by a desire for a stable and predictable schedule that would allow him to actively participate in his children's lives. Additionally, his passion for customer service and problem-solving makes him an ideal fit for the industry. Wilson believes that kindness, dependability, professionalism, and ethical behavior are the cornerstones of his work, and he consistently strives to provide mutually beneficial solutions for his clients and the bank.
Beyond his professional achievements, Wilson is an active member of the community, having volunteered at the Wellington Humane Society. He also held a leadership role in his local Cub Scout pack, demonstrating his dedication to giving back to society and fostering positive change. Born and raised in Wichita, KS, he has resided in Wellington since 2010. It is here where he spends time with his family and friends hosting BBQs, camping, fishing, and hunting and quite possibly hear his blues guitar talents shine.
Wilson firmly believes that the more successful his clients are, the more successful the bank will be, emphasizing his unwavering commitment to helping clients achieve their goals. Customers can expect a partner who will thoroughly analyze their business from all angles, suggesting customized solutions that align with their unique needs. He looks forward to assisting clients with their banking needs and providing exceptional service.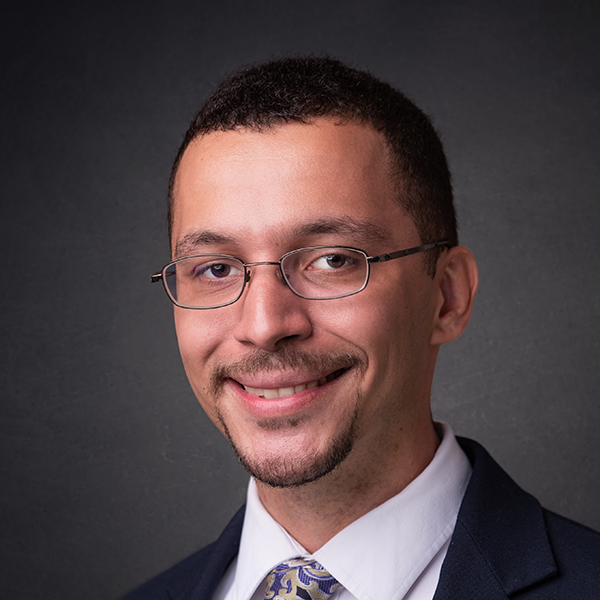 Donmonique Wilson
Treasury Services Representative
10501 E. Berkeley Square Pkwy
Wichita, KS 67206
RCB Bank is a community bank with locations across Kansas and Oklahoma. Founded in 1936, RCB Bank is committed to serving its communities with conservative banking practices and progressive banking products. Learn more at RCBbank.bank or give us a call at 855.226.5722. Member FDIC, Equal Housing Lender, NMLS #798151.