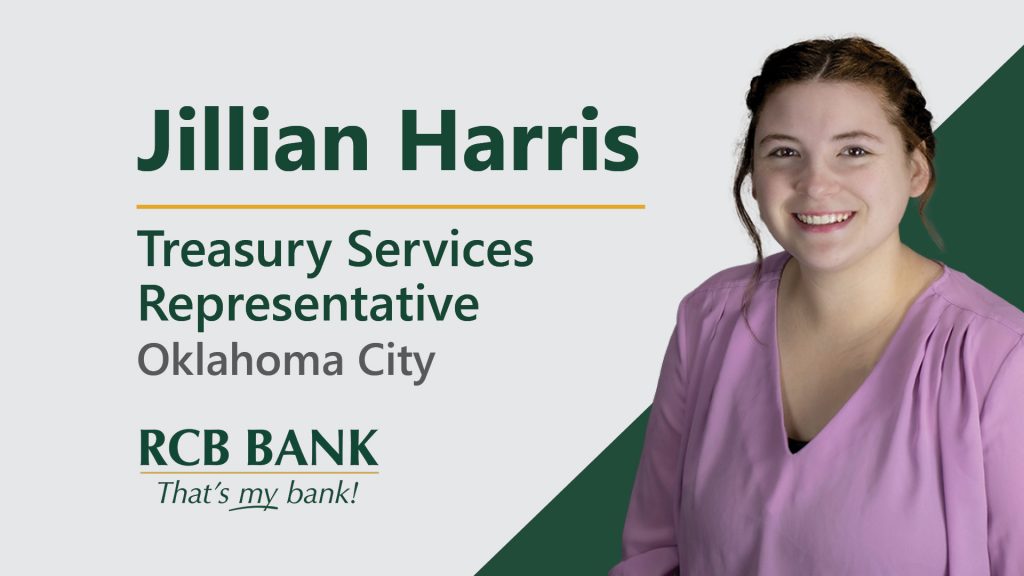 Oklahoma City, OK – RCB Bank is thrilled to announce the addition of Jillian Harris to their team as a Treasury Services Representative at the Western Branch in OKC. With a track record of exceptional customer service and a wealth of banking experience, Jillian is an asset to the bank's mission of providing top-notch financial solutions to its clients.
Jillian's journey with RCB Bank began back in February 2019 when she joined as a teller. She quickly fell in love with the Bank's atmosphere and values, which left a lasting impression on her. This admiration for the Bank led her to return after a brief hiatus. Her previous roles include working as a Universal Banker and gaining experience in Treasury after moving to Colorado Springs for a short period and assuming the role of Assistant Manager at Arvest. However, her heart remained with RCB Bank, and she returned once again to contribute her expertise to the Treasury department.
Jillian is known for her customer-centric approach to banking. She firmly believes in building strong relationships with clients and gaining their trust to provide the best possible service. Her commitment to understanding customer needs and finding tailored solutions has earned her a reputation for excellence. "I bring a background of frontline, management and treasury experience," Jillian explains. "I plan to use this opportunity and my knowledge to help educate our customers as well as our frontline on the products we have and how they can help to expand our relationships with our businesses."
In addition to her professional achievements, Jillian is actively involved in the community. One nonprofit that holds a special place in Jillian's heart is United Way. Her involvement with the organization allows her to engage with the community, help those in need, and promote financial stability among individuals and families. As for her personal life, Jillian enjoys spending her downtime with her two-year-old son, Robbie. She has a deep appreciation for the outdoors and can often be found hiking, taking walks, or visiting the zoo with her son. When at home, she indulges her love for reading.
Jillian is not your typical salesperson, she may describe herself as introverted, but her commitment to listening to customers and finding solutions to their financial needs speaks volumes about her dedication to the role. RCB Bank is fortunate to have her on their team, and her expertise will undoubtedly contribute to the bank's continued success in serving the community. "My passion in work is helping small business owners," she shares. "Assisting these customers, whether it is starting up their business, maintaining it, or even expanding, is something that I have always found joy in."
RCB Bank is a community bank with locations across Oklahoma and Kansas. Founded in 1936, RCB Bank is committed to serving its communities with conservative banking practices and progressive banking products. Learn more at RCBbank.bank or give us a call at 855.226.5722. Member FDIC, Equal Housing Lender, NMLS #798151.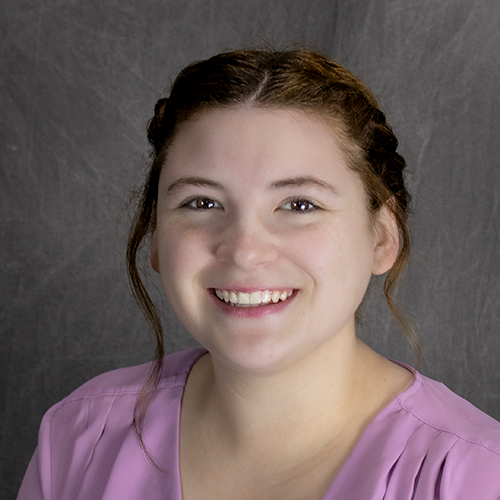 Jillian Harris
Treasury Services Representative
7400 N. Western Ave.
Oklahoma City, OK 73116