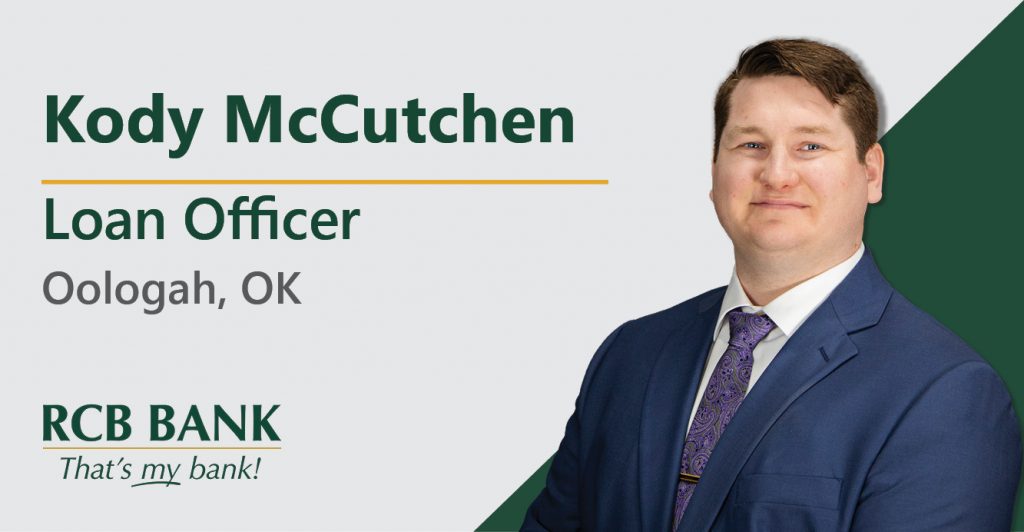 Oologah, OK – RCB Bank is pleased to announce the appointment of Kody McCutchen as AVP, Loan Officer. With his extensive experience in the banking industry and commitment to building strong customer relationships, McCutchen is poised to make a positive impact on the Oologah community.
Having joined RCB Bank in August 2021 as a Commercial Credit Analyst, McCutchen has quickly made his mark within the organization. His dedication and expertise have earned him a reputation for providing exceptional service to clients, which led to his promotion to the position of Loan Officer.
Born and raised in Oologah, McCutchen brings a genuine small-town mentality to his work, combining hospitality and a strong work ethic to deliver personalized financial solutions to his customers. His passion for building relationships and his comprehensive knowledge of finance makes him a trusted partner for individuals and businesses alike.
"I chose to pursue a career in banking because of the relationship-building aspect that I witnessed through my grandfather's work," said McCutchen. "As a loan officer at RCB Bank, I have the opportunity to utilize my financial knowledge while fostering meaningful connections with customers. I strive to provide the best possible service to our community."
Customers working with McCutchen can expect a personalized and attentive approach. He values the lessons learned from growing up in the area and incorporates them into his professional endeavors, always striving to enhance his knowledge and serve the community to the best of his ability. As a committed member of the community, McCutchen is dedicated to giving back. He has volunteered for various organizations and served on committees, including the SPCA board of directors.
Kody McCutchen holds bachelor's degrees in finance and economics from Oklahoma State University. His educational background, coupled with his professional achievements and certifications, positions him as an asset to the banking industry. In his new role at RCB Bank, McCutchen is excited to reconnect with the Oologah-Talala community, including long-standing residents and newcomers alike. He looks forward to building new relationships and assisting families and individuals with their financial goals.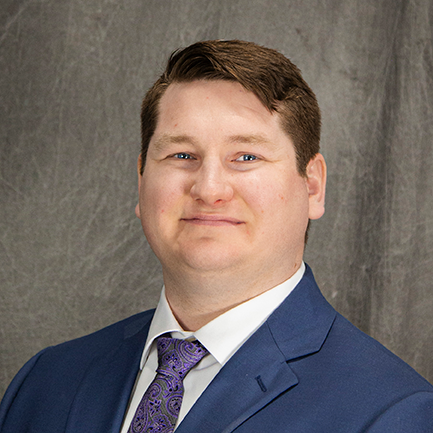 Kody McCutchen
Loan Officer
6695 E 400 Rd.
Oologah, OK 74053
NMLS#

2499371

---

Office:

918.443.6404

---
RCB Bank is a community bank with locations across Oklahoma and Kansas. Founded in 1936, RCB Bank is committed to serving its communities with conservative banking practices and progressive banking products. Learn more at RCBbank.bank or give us a call at 855.226.5722. Member FDIC, Equal Housing Lender, NMLS #798151.