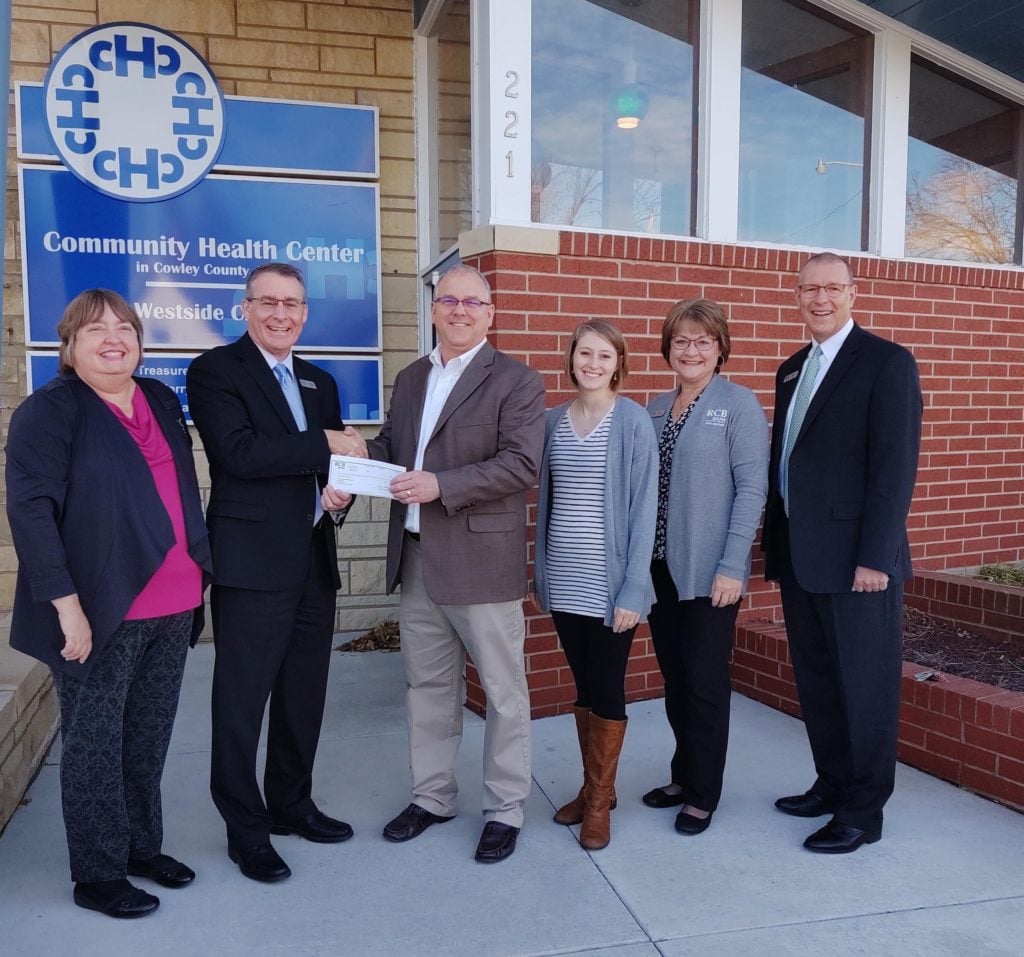 Just ahead of the holiday season, RCB Bank this week generously donated $1,500 to the Community Health Center in Cowley County's Pay-It-Forward Fund.
The purpose of this internal fund is to ensure that medically underserved patients receive quality health care by bridging relatively small cost-gap disparities. The continual disbursement of this fund supports payment of underserved patient's medical care costs such as life-saving drugs. These disparities, although minor in cost, many times have consequential impacts on the health outcomes of an underserved patient. This fund is only for the benefit of those whom make the health center their medical home. Medically underserved is defined as a patient who is uninsured or underinsured and/or whose annual income is less than 200% of the current federal poverty level.
Individuals and groups may contribute to the Pay-It-Forward Fund by visiting or mailing donations to the Community Health Center in Cowley County at 221 W. 8th Avenue, Winfield, Kansas, 67156. You should earmark your gifts towards this effort by noting "Pay-It-Forward" in the memo. The health center, through the Legacy Regional Community Foundation, also maintains an endowed fund for specialty care.
Pictured from left to right: Gloria Ulbrich, Gregg Conklin, David Brazil, Taylor Schwartz, Kim Fleetwood and John Sturd
RCB Bank is a community bank with locations across Kansas and Oklahoma. Founded in 1936, RCB Bank is committed to serving its communities with conservative banking practices and progressive banking products. Learn more at RCBbank.com or give us a call at 855.BANK.RCB. Member FDIC, Equal Housing Lender, NMLS #798151.