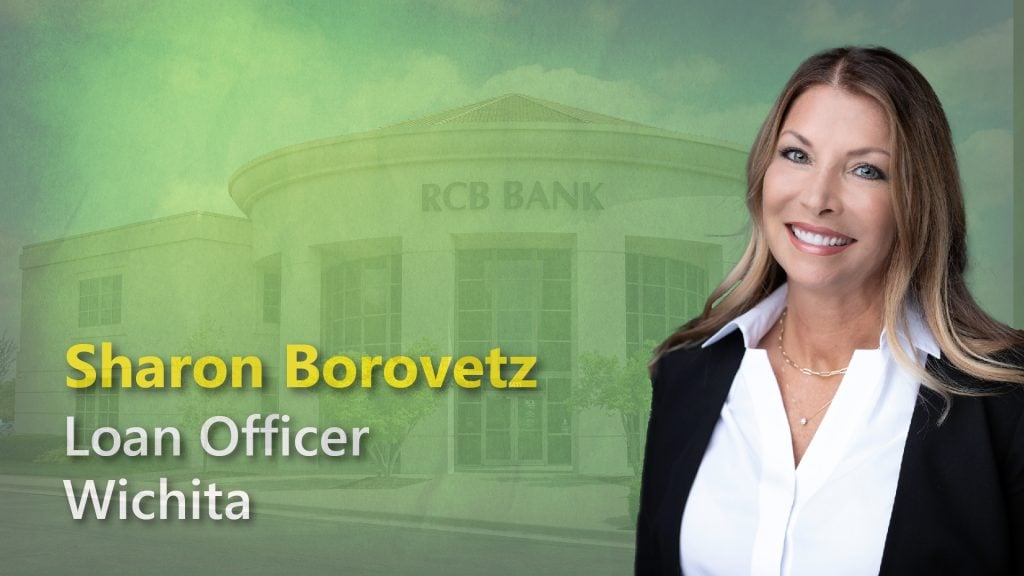 Wichita, Kan. – RCB Bank welcomes Sharon Borovetz as a loan officer in Wichita, Kan. A former small-business owner of nearly a decade, Borovetz understands the challenges of running a business and wants to help business owners succeed.
"Having had the experience of running a small business, I understand the challenges many business owners face on a day-to-day basis," Borovetz said. "I'm passionate about helping small businesses find solutions to grow their companies and improve their cash flow, either with the products we offer at RCB Bank or through referrals to a connection I've made in the community."
Borovetz has lived her entire adult life in Wichita and is active in the community as a wish-granter for the Make-A-Wish Foundation.
Borovetz also brings more than five years of business development and banking and lending experience to RCB Bank, where she looks forward to bringing that knowledge to customers.
"The number one piece of financial advice I could give to someone is if accounting, bookkeeping and managing finances are not your cup of tea, get help from an accounting professional and hire an expert to do the job," Borovetz said.
RCB Bank is a $3.8 billion community bank with locations across Oklahoma and Kansas. Founded in 1936, RCB Bank is committed to serving its communities with conservative banking practices and progressive banking products. Learn more at RCBbank.com or give us a call at 855.BANK.RCB. Member FDIC, Equal Housing Lender, NMLS #798151.